OUR ENGAGEMENTS
OUR ENGAGEMENTS
« ETHICS! » :
We use as much as possible bikes from French manufacturers (LAPIERRE and ARCADE), which is good for employment and the French economy.
« SOCIAL! » :
We are open all year round and not on a seasonal basis, which helps to keep the village alive with its school, its crèche, its bank… and thus contribute to not having a "dead" village out of season.
« HUMANITARIAN! » :
For 5 years now, at the end of each season, we offer our bikes (not aesthetic enough to be rented but in working order) to non-profit organizations in order to benefit those who need them.
In the past 2 containers full of bikes have been sent to Burkina Faso.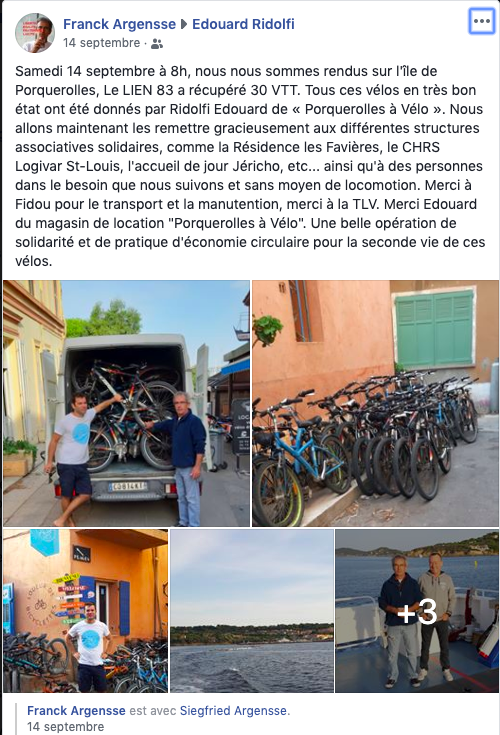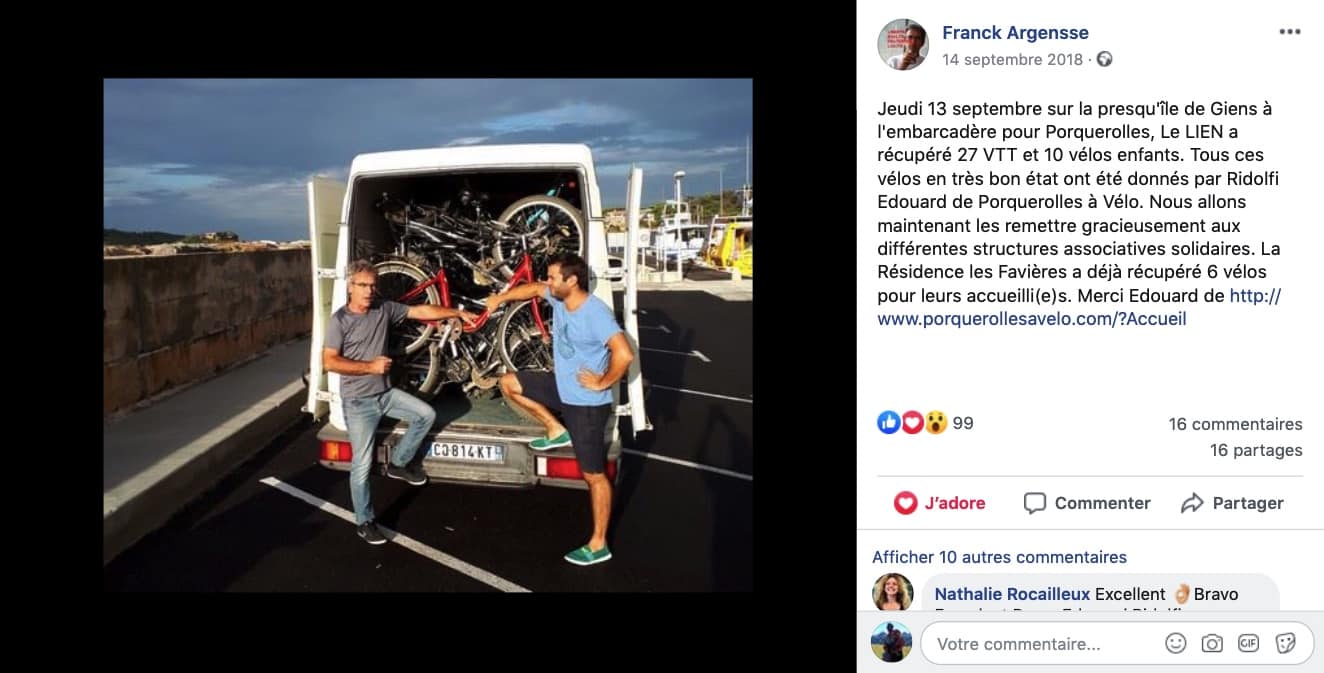 « ECOLOGICAL! » :
Cycling is one of the least polluting ways to travel on earth and "BONUS" it is excellent for your health!
« QUALITY! » :
We strive to have a fleet of bicycles that is always maintained and with bicycles that are at most 3 seasons old. We rotate our bikes every 3 years, so that every year 1/3 of the bikes are completely new.